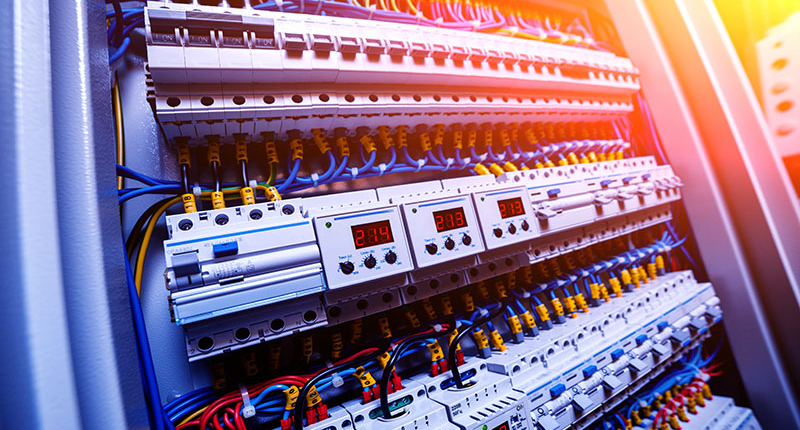 In the development of any electrical project, it is fundamental to count with a comprehensive and accurate manufacturers' catalog. In fact, the reliability and the immediate availability of exhaustive contents is key to any technical design professional keen on guaranteeing the quality and integrity of the electrical projects.
In order to guarantee safety, any electrical installation must comply with the local electrical requirements and standards. Furthermore, the installation must have the following safety components: electrical meter, general circuit breaker, electrical board, high sensitivity differential devices, small circuit breakers or fuses, conduits, load shedder.
Whatever the industry and the type of infrastructure, the plant designer must be able to easily determine all the components according to the technical characteristics detailed in the project specifications, while meeting the requirements imposed by the electrical standard. When it comes to mandatory references or assurance of electrical conformity, the professionals of the sector must refer to the catalogs of manufacturers of materials.
elec calc™ catalog
To meet this need, elec calc™ software includes a comprehensive manufacturers' catalog, which ensures engineers can count on a wide range of technical references, depending on the result of the calculations and the constraints of the design.
The user has a large library of up-to-date equipment and cables from which he can choose the most appropriate reference for his project. Also, the user has access to obsolete references that facilitate the recovery of older electrical projects. Depending on the design requirements of the electrical installation, professionals have the possibility to develop and customize their own catalog by entering component data either by direct entry or by cloning existing equipment.
The manufacturer's catalog gets constantly updated and thanks to Trace Software International solid experience and know-how, it includes the most renown and reliable manufacturers in the market. (Schneider Electric, Legrand, Socomec, Hager, Siemens , Leroy Somer, MGE-UPS, ABB, Nexans, Eaton, General Electric, Ferraz-Shawmut and many others). The benefits are massive and mutual.
elec calc™
elec calc™ is a software package that enables the calculation of low voltage and high voltage electrical installations in real-time, complying with various international standards.
Request a trial version.https://www.youtube.com/embed/8cy8N95DMzo?feature=oembed&wmode=opaque&rel=0&enablejsapi=1&origin=https://www.trace-software.com
DO YOU WANT TO KNOW MORE?
Trace Software – Empowering electrical solutions.
Check out: Webinars eSHOP Sales Linkedin